Animal Pre-Teaser Launched: Ranbir Kapoor's Unique Avatar Grabbing Attention of the Fans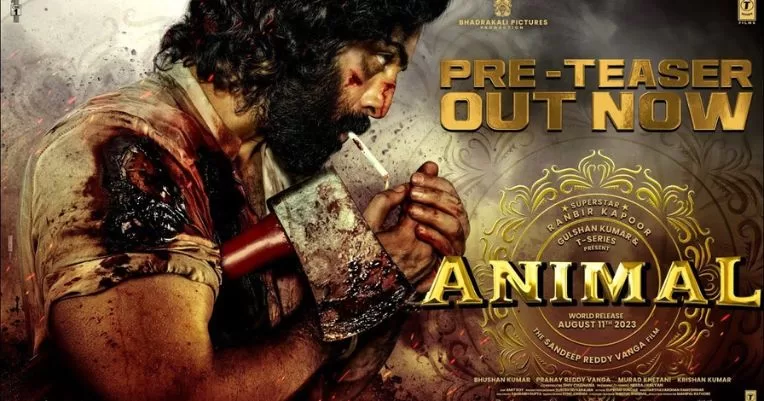 Animal' is an upcoming Hindi movie which will be released on 11th August 2023. The pre teaser of the movie released on 11 June 2023. It is one of the most awaited movies of the year 2023. The movie is directed by Sandeep Reddy Vanga who directed Kabir Singh. The movie also features a great cast including Ranbir Kapoor, Rashmika Mandanna, Tripti Dimri, Bobby Deol, Anil Kapoor and Parineeti Chopra. In this Blog post, We can see how Animal Pre-Teaser creates imapact on the audiences.
Animal Pre-Teaser: Storyline of the movie
If we see the teaser, then it can be clearly seen that the movie story includes action drama. The movie explores the violent relationships between the characters that lead to the protagonist becoming an animal in nature. According to the reports, there is a family of gangsters with Anil Kapoor as Godfather and Ranbir Kapoor as his son.
Animal : Excitement among fans
According to the reports, the fans have much excitement and high expectations from the film. The reason for this excitement is Ranbir Kapoor's unique avatar which is grabbing the fans attention. Also there are many Behind The Scenes pictures of the movie from the sets which are trending all over the internet which is also a big reason for the raising of excitement among fans. All Ranbir Kapoor fans are eagerly waiting for the movie and looking to know more about its plot.
Animal Pre-Teaser: Ranbir Kapoor to be seen in a a dashing negative avatar
As talked before, Ranbir Kapoor will be seen in a very unique avatar and will perform a negative shade of character. But his dashing looks in the movie are complementing his negative shade of character. This is the reason why the expectations are high and the fans are not able to wait for the movie.In the end, we hope that this movie will have unique content and make history and create a box office record in bollywood history.
Source: 
Filmosity